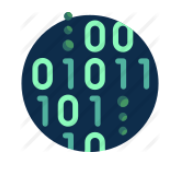 One of the most frustrating things about using Gmail or integrating Google Workspace with the Mail or Calendar apps on your iPhone or iPad is that there will be sync issues. Many have complained to me about sync issues such as late emails or missed calendar appointments.
While many of these are well-documented, I've put them below. This is a repost from Google, but with ease of actually finding the info.
Known Sync Issues between Google and Apple Servers
Google Workplace requires an Internet connection for full functionality, no apps to download

When Offline, G-suite only works with Chrome browser

Doesn't work with Safari, Edge, or Firefox
Google Sync Known Issues with iOS Mail and Calendar

Mail
Draft messages do not synchronize across accounts between iOS and Gmail
Cannot create new mailboxes (labels) from within Apple Mail.
Calendar
Accept/Maybe/Decline page has a field to Add Comments, but changes you make in this field do not synchronize with Google Calendar.
Attendee status changes might not sync. Under certain circumstances, when you're invited to a series of recurring events, saving a change for all events after accept/maybe/decline only applies the change to a single, selected event.
Imported recurring events may not sync. If you've imported calendar entries from another calendar system into Google Calendar, you might find that only the first occurrence of the event synchronizes. In some cases, the event does not synchronize at all. Events occurring multiple times per month (for example "the first and last Monday of each month") are not accurately represented in the Microsoft Exchange ActiveSync protocol. Recurring events created within Google Calendar will synchronize correctly.
Duplicate events can be created when changes are made across daylight savings time. This issue arises If you edit an instance of the recurring event after the first event occurs, and you remove the attendee and select Save for future events. In some cases, the iOS device doesn't correctly make these changes, and instead creates two separate event series that overlap by one day. This problem often affects events created in the GMT timezone when the series of events spans across the Daylight Savings Time boundary. For example, if you create a series of recurring events in August, and in December you change an instance of the series, the iOS device will show both the original event and the changed instance in the Calendar application.
General issues
Contact field limitations. The iOS device can synchronize up to three email addresses. Phone number synchronization is limited to two home numbers, one home Fax, one mobile device, one pager, three work numbers (one will be labeled 'Company Main') and one work Fax number. Custom labels for phone numbers and other fields are not synced.
Incomplete contact information. If you have copied a contact from your domain's Directory to Google Contacts, only the email address of the contact will be synchronized with your iOS device. On the web, the contact entries you see result from combining information you have manually entered and information from the contact's Google Profile, a connected profile. The information from these connected profiles does not automatically synchronize to iOS devices through standard contacts synchronization.
Connected Profile information is available on iOS 4.0 or higher using Currents. If you're not a Currents user, you can manually enter a contact's connected profile data into Contacts. Additionally, you could delete the contact from Contacts and then copy the contact from the Directory to Contacts on your iOS device itself, which will move the contact information to the device without issue.
iOS Reminders. iOS Reminders do not sync to G Suite due to the fact that there is no equivalent service in G Suite.
For users who want to remain in Outlook, a valid O365 license (min. $8/month) is still required, giving them access also to Excel and Word online; cannot use only Outlook
G-Suite not accessible from China and Cuba